Coronavirus Information and Resources
1-14-22
This page is set up to share up-to-date information and links to a variety of resources (general, industry and business) for you.
Our industry wants to ensure the safety and well-being of our guests but also our thousands of employees that work in this industry.  Please see the sanitizing, PPE and other COVID-19 related services offered our allied members and also listed at the bottom of this page.
For those that employees that have been impacted, we have set up an Emergency Resource Page with important information and numbers - https://www.hantx.org/covid-19-emergency-assistance-and-resources/
Governor Abbott on March 2 issued an Executive Order (GA-34) lifting the mask mandate in Texas and increasing capacity of all businesses and facilities in the state to 100 percent effective March 10th.
Outdoor Gatherings - The restrictions on outdoor gatherings of more than 10 people have been lifted, and indoor and outdoor gatherings can occur.
Face Covering Mandate - The statewide mandate on face coverings will end on March 10th.  Please note that businesses may still require employees and patrons to wear a face covering and practice certain health protocols.
This was followed with another Executive Order (GA-38) by Governor Abbott on July 29, 2021 that stated:
There are no COVID-19-related operating limits for any business or other establishment.
In areas where the COVID-19 transmission rate is high, individuals are encouraged to follow the safe practices they have already mastered, such as wearing face coverings over the nose and mouth wherever it is not feasible to maintain six feet of social distancing from another person not in the same household, but no person may be required by any jurisdiction to wear or to mandate the wearing of a face covering.
On August 11th, Dallas County Judge Clay Jenkins issued an executive order that requires all commercial businesses in Dallas County that provide goods and services directly to the public must develop and implement a Health and Safety Policy that must require, at a minimum, universal indoor masking for all employees and visitors/guests to your establishment.  This order goes into effect at 11:59 pm tonight, August 11.  The policy must be posted so both employees and guests are informed of the requirements outlined in your hotel's policy.
This order is in opposition to the Governor Abbott's Executive Order (GA-38) and until it is appealed, THLA suggests you post the following notice and adhere to the requirements outlined within the local order.  Attorney General has filed a mandamus petition in the 5th Court of Appeals to strike down the Dallas County order.
On August 16, Dallas County Judge Jenkins issued a modified order (link)  late this morning that kept in place the mask wearing requirements in commercial establishments and requiring a health and safety policy to be developed by commercial establishments. In doing so, Judge Jenkins stated the temporary restraining order issued by the Texas Supreme Court only related to the penalties against commercial businesses and not the mask order itself, so he is keeping the mask order in place, but with no penalties for commercial businesses for non-compliance.  The temporary restraining order issued by the Supreme Court will be in place until a district court hearing is held on August 24.
The Texas Supreme Court did not rule on the City of Denton mask mandate which is still in place. However, late this afternoon, August 16, the Mayor of Denton indicated they intend to keep their mask mandate order in place, but they have no plans to enforce it in the near term.
THLA strongly recommends that hotels continue following the AHLA Safe Stay protocols  which were reviewed by the CDC and developed with leading hotel and safety experts. They have also provided and outline of the Governor's orders - link
AHLA has also updated their Safe Stay protocols that now includes a Meetings & Events checklist - link
But any changes at your property should be done in concert with your management/ownership group.
The DFW Metroplex - a 19 country area, is located within Trauma Service Area E (link).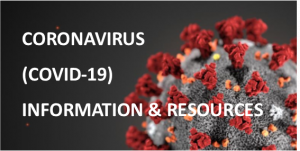 Federal Pandemic-Related Unemployment Benefits | Governor Abbott on May 17th announced that Texas will opt out of further federal unemployment compensation related to the COVID-19 pandemic, effective June 26th.  This includes the $300 weekly unemployment supplement from the Federal Pandemic Unemployment Compensation program.
Returning to Work | OSHA has prepared a document that provides guidance for employers and employees on safely returning to the workplace.  Other considerations:
COVID Vaccine Mandates | Texas employers cannot mandate that their employees be vaccinated (see item below).  This is because Texas has challenged the vaccine mandate in court and has banned vaccine mandates within the state.  The following states have also challenged the vaccine mandate: Alabama, Alaska, Arizona, Arkansas, Georgia, Idaho, Indiana, Iowa, Kentucky, Louisiana, Mississippi, Missouri, Montana, Nebraska, New Hampshire, North Dakota, Ohio, Oklahoma, South Carolina, South Dakota, Utah, West Virginia, and Wyoming.
Update - The Supreme Court ruled to block the Biden Administration's vaccine rules that would require private employers of 100 employees or more to mandate employees to either be vaccinated or undergo weekly testing. In the 6-3 opinion, the Court stated, "Although Congress has indisputably given OSHA the power to regulate occupational dangers, it has not given that agency the power to regulate public health more broadly."
DSHS, the Texas Division of Emergency Management, and other state agencies continue their ongoing preparations so that all of state government is working together to limit the spread of the virus and protect Texans.
The Texas Department of State Health Services (DSHS) is working closely with the Centers for Disease Control and Prevention (CDC) in monitoring the outbreak.
Following are some links to our local county health and human services departments - Dallas County Health and Human Services, Collin County Health Department, Denton County Health Department, as well as for the Centers for Disease Control and Prevention and the World Health Organization websites:
Sanitizing, PPE and COVID-19 Services provided by HANTX Members
Please see our page that outlines our Allied members that provide sanitizing, PPE, and COVID-19 related services - https://www.hantx.org/covid-19-services/