Coronavirus Information and Resources
3/31/20
This page is set up to share up-to-date information and links to a variety of resources for you.
Our industry wants to ensure the safety and well-being of our guests but also our thousands of employees that work in this industry.
For those that employees that have been impacted, we have set up an Emergency Resource Page with important information and numbers - https://www.hantx.org/covid-19-emergency-assistance-and-resources/
The CARES act has officially been signed into law and will inject 2.2 trillion of federal stimulus into the economy.  To read more on the new law and find out more please see THLA's analysis - https://texaslodging.com/cares-act/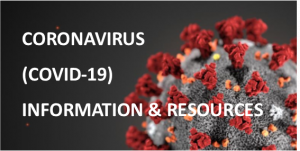 Dallas County officials have issued an order requiring county residents to shelter in place. The order takes effect at 11:59 p.m. on Monday, March 23 and continues until 11:59 p.m. April 3, with the likelihood of being extended.
There have been questions regarding if hotels are considered to be essential businesses. The answer is Yes - Hotels are essential businesses because of the residence clause as as outlined under Section 2, b, vi of the County Order, as they provide essential services in the form of shelter to others.  We have prepared a letter that you may use for your employees during this time: Essential Worker Letter
Some pertinent areas of the Order:
All individuals currently living within Dallas County are ordered to shelter at their place of residence. For the purposes of this Order, residences include hotels, motels, shared rentals, and similar facilities. To the extent individuals are using shared or outdoor spaces, they must at all times as reasonably as possible maintain social distancing of at least six feet from any other person when they are outside their residence. All persons may leave their residences only for Essential Activities, or to provide or perform Essential Governmental Functions, or to operate Essential Businesses, all as defined in Section 2.
The order states people may leave their residences only for essential activities — including to get supplies for themselves and their families or perform tasks essential to their health and safety and that of others — or to operate essential businesses, such as healthcare, critical infrastructure and retail, including grocery stores.
All public gatherings and private gatherings of any number outside of a single household or living unit are prohibited.
The following prohibitions are still in place:
Prohibition on dine-in services for restaurants (Carry-out, delivery are still okay)
The closure of bars, lounges, taverns, private clubs, gyms, health studios, theaters and commercial amusement facilities
Other Shelter in Place Notices through April 3:
DSHS, the Texas Division of Emergency Management, and other state agencies continue their ongoing preparations so that all of state government is working together to limit the spread of the virus and protect Texans.
The Texas Department of State Health Services (DSHS) is working closely with the Centers for Disease Control and Prevention (CDC) in monitoring the developing outbreak.
Following are some links to the Centers for Disease Control and Prevention, Texas Health and Human Services, Dallas County Health and Human Services, Collin County Health Department, Denton County Health Department, and the World Health Organization websites:
Industry Resources
U.S. Travel is in close contact with authorities at the Centers for Disease Control and Prevention (CDC), the Department of Homeland Security and officials at several U.S. airports about ongoing developments.  Following is a toolkit they have put together:
https://www.ustravel.org/toolkit/emergency-preparedness-and-response-coronavirus
American Hotel & Lodging Association also has put forth information and resources and will continue to monitor the latest developments tied to this virus issued by government and health officials.
https://www.ahla.com/facts-about-coronavirus
Toolkit - https://www.ahla.com/sites/default/files/Coronavirus%20One%20Pager.pdf
Texas Hotel & Lodging Association has helpful legal and safety information, governmental and news updates on this issue.
https://texaslodging.com/coronavirus2020/
Texas Restaurant Association | https://www.txrestaurant.org/news/coronavirus-guidance-resources
Small Business Administration Loans - low interest disaster loans | https://www.sba.gov/funding-programs/disaster-assistance
Sanitizing Services provided by HANTX Members
Auto-Chlor System - XPRESS Detergent Disinfectant COVID-19
Blackmon Mooring & BMS CAT - Coronavirus One-Sheeter - Blackmon Mooring
Carpet Tech - Carpet Tech COVID-19 PROTOCOLS
Corporate Building Services - COVID-19 Disinfecting Service - Corporate Building Services
FTK Construction Services - FTK Pandemic Response
Interstate Restoration - Call Interstate Restoration For Proactive Reactive Response to COVID19 (002)
Versacor - MK11 Disinfection Service by Versacor