Coronavirus Information and Resources
6/5/20
This page is set up to share up-to-date information and links to a variety of resources for you.
Our industry wants to ensure the safety and well-being of our guests but also our thousands of employees that work in this industry.  Please see the sanitizing, PPE and other COVID-19 related services offered our allied members at the bottom of this page.
For those that employees that have been impacted, we have set up an Emergency Resource Page with important information and numbers - https://www.hantx.org/covid-19-emergency-assistance-and-resources/
Governor Abbott announced Phase III of his plan to reopen Texas.  Full details may be found at the following link:  Open Texas.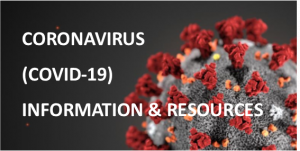 Open Texas program from Governor Abbott has increased the number of openings and additional guidelines which now includes all businesses being able to operate at 50% capacity (link).
Checklist for all employers and event organizers (link).
As of June 3:
Swimming Pools - may operate up to 50% capacity (link) 
Valet Parking may resume operations (link)
Bars may increase their capacity to 50% as long as patrons are seated (link)
On June 12:
Restaurants may open to dine-in services at 75% total listed occupancy of the restaurant.  Restaurants may still not offer valet services except for vehicles with placards or plates for disabled parking.  Social distancing orders are still in place and there can be no more than 6 people per table.
Guidelines: link
Curfews | There are some North Texas cities that have implemented curfews -
Dallas (covers the area of downtown Dallas, the Cedars, Deep Ellum, Victory Park, Trinity Groves, West Village and Uptown) from 7 p.m. until 6 a.m. through morning of June 6th if not rescinded earlier.
Denton (covers designated downtown areas and the Denton County courthouse, jail facility and other areas of the Denton County complex from 9 pm until 6 am through June 7th.
Highland Park/University Park from 7 p.m. until 6 a.m. through morning of June 6th.
If you have any employees that work during the curfew beginning they may be stopped.  We have an updated Essential Worker Letter that you may use during this time:   Essential Worker Letter - General

Shelter in Place Orders | At the current time, the shelter in place orders for Dallas, Collin and Denton counties will end tonight, April 30 at 11:59 pm as the new orders from the Governor to Open Texas take effect.
However, please note that Dallas County's Judge Jenkins in his latest press release, urges caution and wear face coverings when out in public and to stay home whenever possible.  In Collin County, Judge Chris Hill has issued an executive order that ends their Disaster Declaration at 11:59 pm on April 30th and lifts restrictions on public access to county government offices, opening county government offices for unscheduled, in-person visits beginning Friday, May 1.  In Denton County, Judge Andy Eads has extended the Disaster Declaration through May 15th, but doesn't impose any regulations that conflict with the Governor's order.
DSHS, the Texas Division of Emergency Management, and other state agencies continue their ongoing preparations so that all of state government is working together to limit the spread of the virus and protect Texans.
The Texas Department of State Health Services (DSHS) is working closely with the Centers for Disease Control and Prevention (CDC) in monitoring the outbreak.
Following are some links to the Centers for Disease Control and Prevention, Texas Health and Human Services, Dallas County Health and Human Services, Collin County Health Department, Denton County Health Department, and the World Health Organization websites:
Industry Resources
American Hotel & Lodging Association also has put forth information and resources and will continue to monitor the latest developments tied to this virus issued by government and health officials. https://www.ahla.com/facts-about-coronavirus
Stay Safe - AHLA's enhanced industry-wide cleaning and safety standards in response to COVID-19: link
Texas Hotel & Lodging Association has helpful legal and safety information, governmental and news updates on this issue.
https://texaslodging.com/coronavirus2020/
Texas Restaurant Association | https://www.txrestaurant.org/news/coronavirus-guidance-resources
Texas Restaurant Promise: link
U.S. Travel is in close contact with authorities at the Centers for Disease Control and Prevention (CDC), the Department of Homeland Security and officials at several U.S. airports about ongoing developments.
Industry Guidance for Promoting the Health & Safety of All Travelers: link
Letter to Governor Abbott to open meeting space from HANTX, Hotel Association of Tarrant County, Austin Hotel and Lodging Association of Austin, Hotel & Lodging Association of Greater Houston, and San Antonio Hotel & Lodging Association - link
Business Resources
Reopening Guidelines for Hotels (Guidelines prepared by Cozen O'Connor for the American Hotel and Lodging Association, April 14, 2020) - link
City of Dallas - Small Business Continuity Fund Program - link
CBRE's Overview of SBA's COVID-19 Relief Programs - link
CBRE's resource to provide perspective on the evolving situation, as well as implications for the real estate industry - https://www.cbre.com/covid-19
Paycheck Protection Program - Form
Loan Forgiveness Application Instructions for Borrowers - link
Updates to the PPP passed by Congress and awaiting the President's signature

Extend the "covered period" under which small businesses can spend the loan proceeds from eight weeks to 24 weeks, or until Dec. 31.
Remove the limits on loan forgiveness for small businesses that were unable to rehire employees, hire new employees or return to the same level of business activity as before the virus.
Expand the 25% cap to use PPP funds on nonpayroll expenses, such as rent, mortgage interest and utilities, to 40% of the total loan. That lowers the 75% requirement for payroll expenses to 60% to get maximum forgiveness.
Allow small businesses to take a PPP loan and also qualify for a separate, recently enacted tax credit to defer payroll taxes, currently prohibited to prevent "double dipping."
Extend the loan terms for any unforgiven portions that need to be repaid from two years to five years, at 1% interest.
Give small businesses more time to rehire employees or to obtain forgiveness for the loan if social-distancing guidelines and health-related actions from the Centers for Disease Control and Prevention or other agencies prevented the business from operating at the same capacity as it had before March 1.
Extend the period for when a business can apply for loan forgiveness, from within six months to within 10 months of the last day of the covered period, before it must start making interest and principal payments. Under the new bill, PPP loan interest and payment of principal and fees will be deferred until the loan is forgiven by the lender.
SBA's Economic Injury Disaster Loans - https://covid19relief.sba.gov/#/
Closing or Suspending Hotel Operations - Checklist from AH&LA - checklist
CMBS - Guide to what borrowers should know about requesting forbearance and relief for commercial real estate mortgages - https://www.crefc.org/cre/content/about/covid-19/borrowers-guide.aspx
Insurance -The NAIC has created a new brief specifically to help people understand those potential impacts on Heath, Travel, Life, Business Interruption, Event Cancellation, Workers' Compensation, General Business Liability, and Directors and Officers Insurance, as well as Annuities - https://content.naic.org/sites/default/files/inline-files/Insurance%20Brief%20-%20Covid-19%20and%20Insurance.pdf