Coronavirus Information and Resources
1/15/21
This page is set up to share up-to-date information and links to a variety of resources (general, industry and business) for you.
Our industry wants to ensure the safety and well-being of our guests but also our thousands of employees that work in this industry.  Please see the sanitizing, PPE and other COVID-19 related services offered our allied members and also listed at the bottom of this page.
For those that employees that have been impacted, we have set up an Emergency Resource Page with important information and numbers - https://www.hantx.org/covid-19-emergency-assistance-and-resources/
Governor Abbott announced Phase III of his plan to reopen Texas.  Full details may be found at the following link:  Open Texas.
On July 2, Governor Abbott amended his original order and gave more authority to local governments to regulate outdoor gatherings in excess of 10 people. (Proclamation)
UPDATE 1-7-2021: The DFW Metroplex - a 19 country area, is located within Trauma Service Area E. The COVID hospitalizations are still exceeding the 15% threshold in our Trauma Service Area as outlined in the Governor's GA-32 order.  These orders will be in effect until the area has seven consecutive days of 15% or less of the available hospital beds being used by COVID hospitalized patients. The DSHS site (link) has been updated to reflect all counties impacted.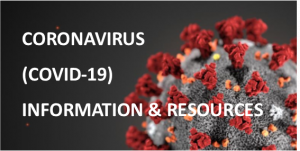 On October 7, Governor Abbott in his Executive Order GA-32 - stated that all businesses that were at a 50% capacity can now expand up to a 75% capacity on October 14th given that COVID hospitalizations are less than 15% of capacity however that is subject to change if hospitalizations rise.  Openings will be done in conjunction with each County Judge who has can opt in their respective counties to include the new capacity guidelines.
As of 12/4/2020 - in areas with high hospitalizations any business establishment that otherwise would have a 75 percent occupancy or operating limit will be limited to operating at up to only 50 percent.
Hotels and Meeting Venues, Gyms - Who were operating up to the 75% capacity will be reduced to 50% capacity.
Bars (more than 51% of gross receipts from the sale of alcohol) – are to close until the threshold of no more that 15% or less of COVID hospitalization is achieved for 7 consecutive days.   See map.
Some of the things that still remain in place:
Outdoor Gatherings - Restrictions on outdoor gatherings of more than 10 people is still in effect and subject to approval from the local or county officials.
Face Coverings | Several Texas Mayor's including some in North Texas signed a letter to Governor Abbott on June 16th, urging him to allow cities to be able to set their own guidelines for the wearing of face coverings.
Statewide Facial Coverings - effective at 12:01 pm on July 3, 2020 every person in Texas shall wear a face covering over the nose and mouth if inside a building or space open to the public, or when in an outdoor public space where it is not feasible to maintain six-foot of social distancing from another person not in the same household. Verbal or written warnings will be given for first-time violators but additional violations will be punishable by a fine. Executive Order
Dallas County has issued a supplemental order that mandates that all businesses (including their employees and visitors) wear face coverings.  The order goes into effect June 19th at 11:59 pm and will stay in effect through August 4th at 11:59 pm.
Other counties and cities are implementing similar orders.  We will keep you up to date on those that happen in North Texas.

City of Denton - facemasks required in all businesses.  This will continue through August 4th at 11:59 pm.
Tarrant County - facemasks required in all businesses.  This will continue through August 4th at 11:59 pm.

Seminar Recording from HANTX & THLA Town Hall on Face Coverings (June 22) - link
Sample Wording for Face Covering Signage (compliments of THLA - link)
Returning to Work | OSHA has prepared a document that provides guidance for employers and employees on safely returning to the workplace.  Other considerations:
DSHS, the Texas Division of Emergency Management, and other state agencies continue their ongoing preparations so that all of state government is working together to limit the spread of the virus and protect Texans.
The Texas Department of State Health Services (DSHS) is working closely with the Centers for Disease Control and Prevention (CDC) in monitoring the outbreak.
Following are some links to our local county health and human services departments - Dallas County Health and Human Services, Collin County Health Department, Denton County Health Department, as well as for the Centers for Disease Control and Prevention and the World Health Organization websites:
Industry Resources
American Hotel & Lodging Association also has put forth information and resources and will continue to monitor the latest developments tied to this virus issued by government and health officials. https://www.ahla.com/facts-about-coronavirus
Stay Safe - AHLA's enhanced industry-wide cleaning and safety standards in response to COVID-19: link
H.R. 133 new Coronavirus Relief Bill comparison with CARES Act: link
Texas Hotel & Lodging Association has helpful legal and safety information, governmental and news updates on this issue.
https://texaslodging.com/coronavirus2020/
Texas Restaurant Association | https://www.txrestaurant.org/news/coronavirus-guidance-resources
Texas Restaurant Promise: link
U.S. Travel is in close contact with authorities at the Centers for Disease Control and Prevention (CDC), the Department of Homeland Security and officials at several U.S. airports about ongoing developments.
Emergency Preparedness and Response Toolkit: link
Travel Industry Relief Resources: link
Industry Guidance for Promoting the Health & Safety of All Travelers: link
Letter to Governor Abbott to open meeting space from HANTX, Hotel Association of Tarrant County, Austin Hotel and Lodging Association of Austin, Hotel & Lodging Association of Greater Houston, and San Antonio Hotel & Lodging Association - link
Sanitizing, PPE and COVID-19 Services provided by HANTX Members
Please see our page that outlines our Allied members that provide sanitizing, PPE, and COVID-19 related services - https://www.hantx.org/covid-19-services/