Annual Cornhole Tournament
2nd Annual Cornhole Tournament
presented by Visit Dallas
Our 2022 Cornhole Tournament on August 26 at the Omni Dallas is over but we had fun, food, and fellowship with our industry colleagues and raised funds to benefit our HANTX Hospitality Education Scholarship.
The matches were heated but in the end fun ruled the day. Thank you to all our wonderful teams and congratulations to our winners:
Gold Medal - Hilton Towne (Hilton Dallas Lincoln Centre) 2nd year in a row!
Silver Medal - Overly Serious Bag Throwers (Signature Hospitality Services)
Bronze Medal - Anatole Warriors (Hilton Anatole)
Best Team Name - The Cornholios (The Cascades at The Colony)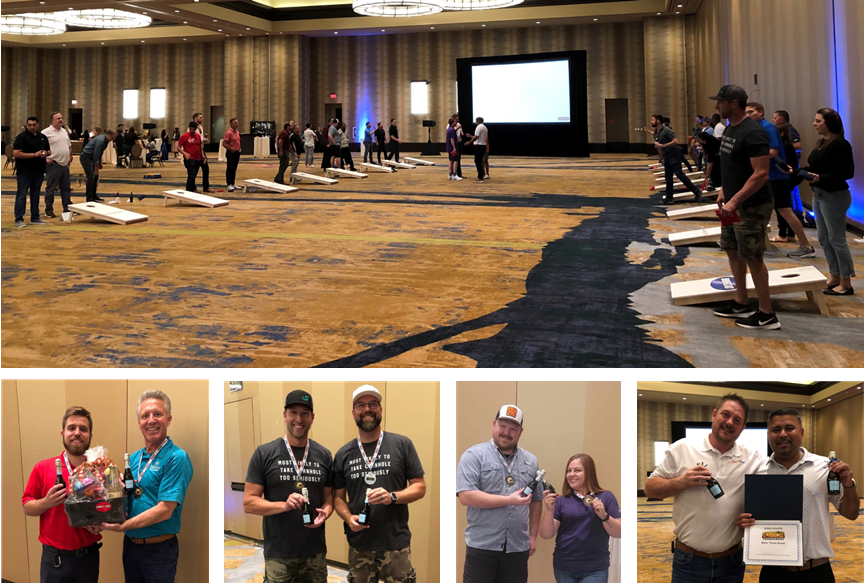 Thank you to all of our wonderful sponsors, teams, fans and volunteers that helped make this year's event a success! A special thank you to our Committee Chairs - Lori Snelson, Blackmon Mooring BMS CAT and to Steve Byrd, Versacor for all your hard work!
See you in 2023 for another bag-flying fun time!