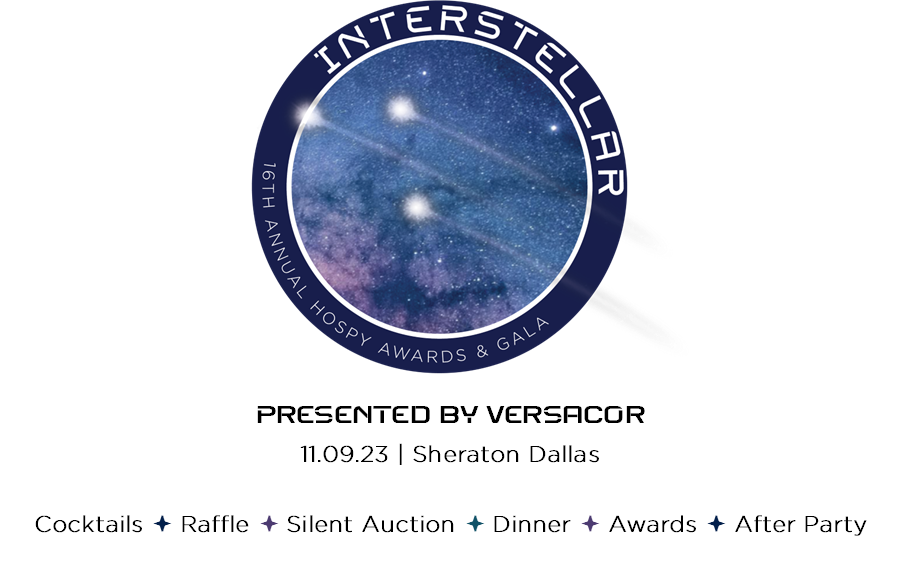 This event is the largest hospitality awards gala in North Texas! Since the Gala's inception in 2007, the Hotel Association of North Texas has maintained the tradition of recognizing and honoring excellence within the hospitality industry for those that have gone above and beyond to leave a positive impact on their guests, team, and property.
This year our HOSPY's was a cosmic celebration as we recognized and honored the best and brightest contributors to the industry, our employees, in a variety of service categories - the true stars of the North Texas hospitality community.
Congratulations to all of our 2023 HOSPY recipients!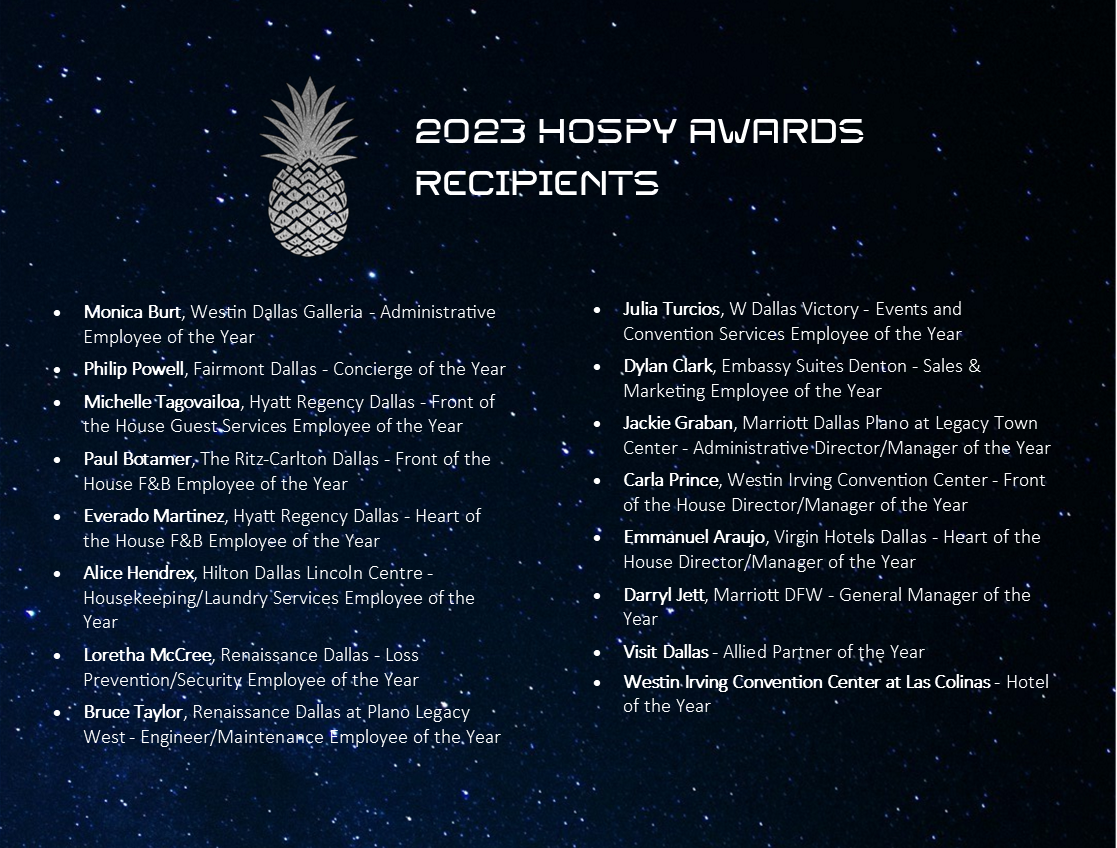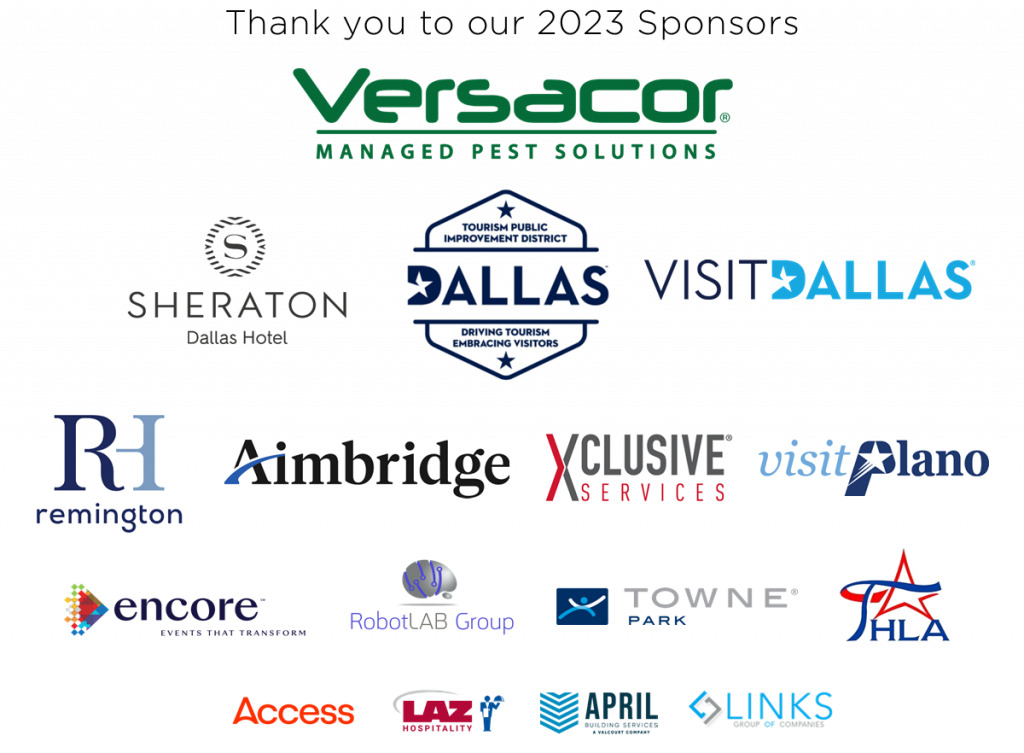 Highlights from our 2023 HOPSY Awards & Gala and our incredible 2023 HOSPY Nominees:
16th Annual HOSPY Awards & Gala