Dallas Tourism Public Improvement District (DTPID)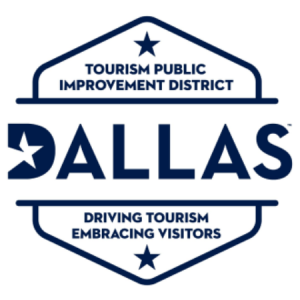 The Dallas Tourism Public Improvement District (DTPID) was established to generate supplemental funds to help market and promote Dallas as a premier convention and tourism destination.
The DTPID expends it funds in the following ways:
Incentives & Sales Efforts (42.5%)
Marketing (35%)
Site Visits & Familiarization Tours (10%)
Event Funding for Arts & Culture (7.5%)
Operations, Research and Administration (5%)
Since its inception in 2012, the city wide group leads that have converted to definite business is up from 29% to 41% today.
For every dollar the DTPID has expended in sales incentives, it has produced $14 in hotel room night activity for Dallas.
Overall the total economic impact to Dallas has been $1.8 billion.
Historical Background
The District is made up of hotel properties within the city limits of Dallas with 100 or more hotel rooms and pay a 2% assessment on their occupied rooms.
The current term for the DTPID is thirteen years and is expected to bring in approximately $15 million per year in support of its mission of marketing and selling the City of Dallas.
A board of directors consisting of participating DTPID hoteliers direct the use of all funds generated.
Annual Report
Much of the positive story outlined in this annual report centers around 2022 hotel revenue exceeding that of 2019.  The 2022 Annual Report is available via this link.
For more information, please visit the DTPID website.