Welcome to our Hospitality Voices of North Texas page!
This industry is made up of a variety of individuals from all walks of life and educational backgrounds who are talented, customer focused and share a spirit to serve.  This new endeavor is going to focus on hearing from our hospitality partners, sharing their story and why they love being a part of the North Texas community and what makes it special.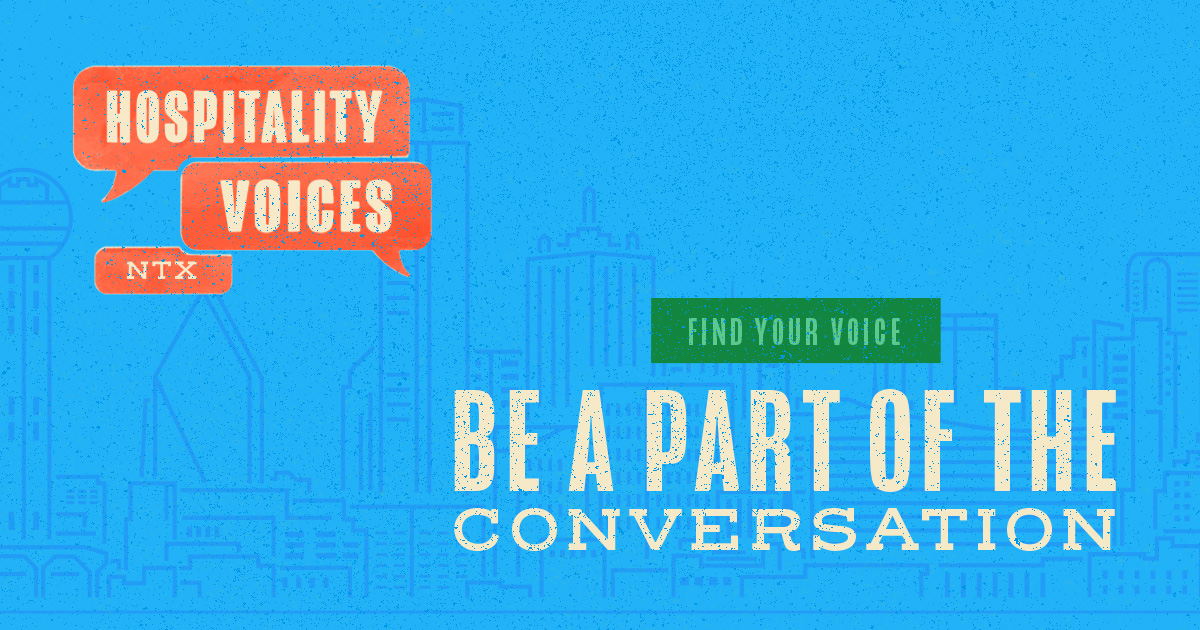 We are requesting videos from our members that will share your individual hospitality story and what this industry means to you. In addition, we want you to share your favorite things about your city and what makes the North Texas region a special destination and why you are proud to be part of our local hospitality community.
Please consider the following question suggestions when doing your personal video story – not all have to be used:
How did you get started in the hospitality industry?
What type of opportunities have been opened to you because you are in this industry?
What would you tell others about going into this as a career?
Tell us something special about your property or business – or what makes your property special?
Have you had the opportunity to showcase or share what your local community can offer a group, or leisure/business traveler?
What makes your city and the North Texas region a great destination to visit?
How has your property or business been able to promote your local community?
Have you made any special community partnerships that have helped your business grow?
Why is it important to have a vibrant and flourishing tourism industry for your hotel or business or to the community?
What has been your biggest reward in being part of this industry?
Global PEC | Colleen Rickenbacher